Hi,
I am quite new with fabmanager, I am having some issues about calendar shifting time.
When any user make a reservation, in the calendar, it shows the correct selected time, but in the confirmation time, it shows with 1 hour added (Why?).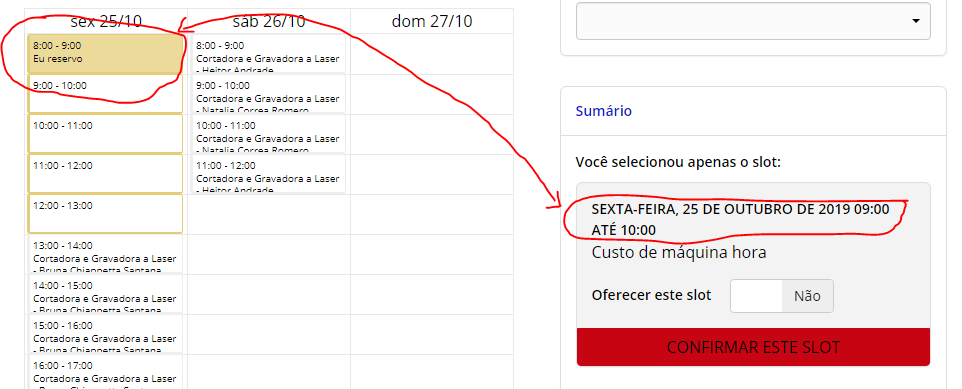 (sorry it is translated to portuguese)
I have tried to see timezone, in the host and the fabmanager image docker, but the fabmanager timezone is with UTC, and I saw that docker update timezone automatically. But Why 1 hour?

Brazil didn´t adopted daylight saving time this year (last year it was plus 1 hour at october 2018). Is it causing troubles?
That is causing some problems here about the users by this.
hope to be clear about my problem.
thanks in advance.